Nestled in the enchanting landscapes of Sindhudurg, Maharashtra, The Origin Sasoli redefines the concept of luxurious living. This sprawling residential project is a harmonious blend of nature's bounty and modern amenities, offering residents an unparalleled lifestyle experience.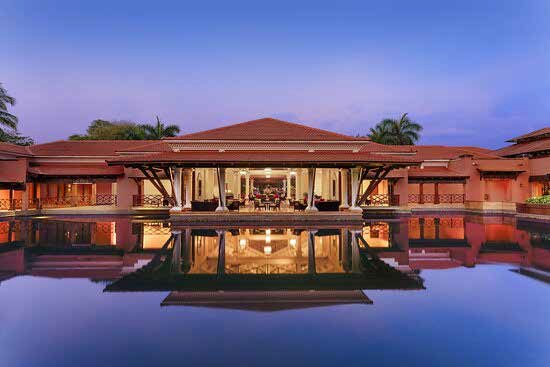 A Landmark in Branded Land Projects
Proudly standing as the largest branded land project in the area, sets new standards in residential development. Spread across acres of pristine land, it provides residents with a canvas to build their dream homes in an idyllic setting.
Unparalleled Amenities and Unmatched Convenience
The luxury living to new heights with its exceptional amenities. Equipped with a helipad, it ensures effortless accessibility and exclusivity. Moreover, the project boasts India's first miniature garden, a captivating retreat that transports residents into a world of enchantment and tranquility.
Embrace a Holistic Lifestyle
Envisioned as a wellness-themed project, offers a three-dimensional lifestyle experience. It seamlessly integrates nature, wellness, and serenity, providing residents with a holistic living environment. Lush green spaces, jogging tracks, and meditation areas enable individuals to rejuvenate and reconnect with their inner selves.
The Gateway to Three States
Strategically located at the tri-junction of Maharashtra, Goa, and Karnataka, The Origin Sasoli Maharashtra presents an unrivaled advantage. Residents can relish these three vibrant states' cultural diversity, scenic beauty, and gastronomic delights. It's an ideal location for those seeking to explore the region's rich heritage and natural wonders.
Thoughtfully Designed Floor Plans
The project ensures the unique preferences and needs of homeowners. Offers a range of thoughtfully designed The Origin Sasoli Floor plans that cater to diverse lifestyles. Each layout, from spacious villas to modern apartments, is crafted to maximize comfort, functionality, and aesthetic appeal. It ensures that luxury living is within reach. The Origin Sasoli price starts from ₹39.87 Lacs* onwards, this project offers incredible value for money. Experience the joys of lavish living without compromising on your budget.
Proximity to Goa International Airport
For frequent travelers and jet-setters, The Origin Sasoli's location near the Goa International Airport (Mopa) is a boon. Swift connectivity to major domestic and international destinations ensures hassle-free travel experiences. Say goodbye to long commutes and revel in the convenience of seamless connections.