Mumbai, the city of dreams, is home to a multitude of residential complexes, each vying to offer the best living experience. Amidst this competitive landscape, Codename Highway Touch in Andheri stands out as a beacon of excellence, redefining communal living while safeguarding the privacy of its residents. With its thoughtfully designed 1 and 2 BHK apartments spread across three wings, this residential complex is a testament to opulence, spaciousness, and ventilation.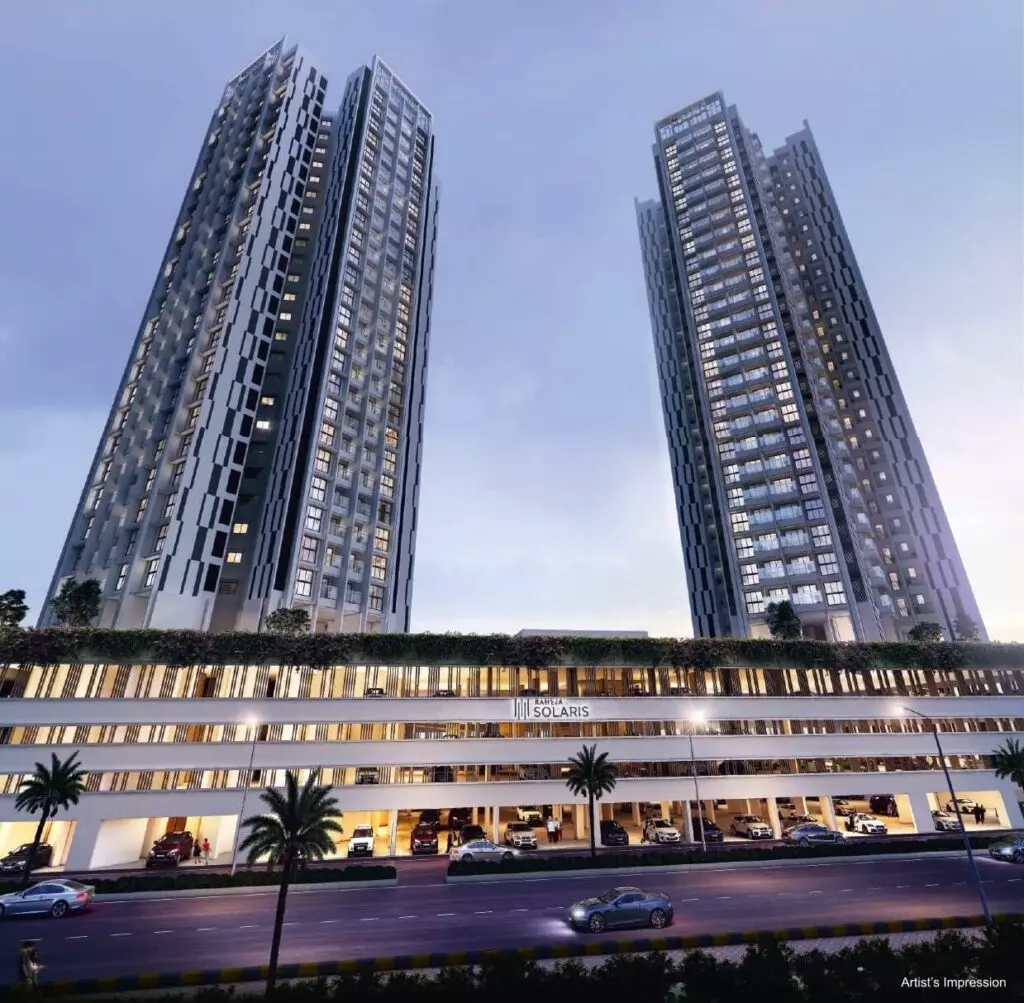 What sets it apart is its unwavering commitment to premium standards and fittings. The apartments are an embodiment of luxury, with carefully curated elements that exude elegance and sophistication. From the exquisite flooring to the state-of-the-art fixtures, every detail has been meticulously crafted to create a space that transcends expectations.
In an era where seamless connectivity is paramount, Codename Highway Touch raises the bar by providing cutting-edge fiber optic communication infrastructure. Say goodbye to buffering and slow internet speeds, as you revel in a world of uninterrupted streaming, efficient work-from-home setups, and lightning-fast downloads. Embrace the future of digital connectivity within the comfort of your own home.

Unparalleled Living
But it is not just about luxurious living; it also prioritizes sustainability and environmental consciousness. The complex incorporates innovative rainwater harvesting systems, enabling the collection and storage of rainwater for various purposes. This eco-friendly initiative not only reduces dependence on municipal water sources but also promotes a greener and more sustainable lifestyle for residents.
Safety and security are paramount concerns. Equipped with state-of-the-art firefighting tools and systems, the complex ensures the well-being of its residents at all times. Additionally, a dedicated facility treats sewage on-site, further contributing to a cleaner and healthier environment within the premises.
Step inside your new home and be amazed by the ultra-spacious 1 and 2-BHK residences. Each apartment has been thoughtfully designed to offer an expansive living space that caters to your every need. Whether you desire a cozy haven or a sprawling abode, it has the perfect home to match your lifestyle aspirations.
With prices starting at ₹Rs. 95 Lac to 1.25 Cr* onwards, Codename Highway Touch Mumbai offers an unparalleled investment opportunity in the heart of Andheri. The prime location, coupled with the unmatched amenities and luxurious living experience, ensures that your investment will yield long-term benefits and appreciation.