Welcome to Lodha Crown Dombivli, where luxury living meets unbeatable convenience. Located in the heart of Dombivli, Mumbai, this residential marvel is redefining urban living with its impressive features and prime location. One of the key advantages of choosing Lodha Crown Dombivli is its proximity to Jupiter Hospital. Your health matters, and having a top-tier healthcare facility just a stone's throw away ensures you and your family have access to the best medical care whenever needed. In emergencies or for regular check-ups, you can breathe easy knowing that medical assistance is readily available.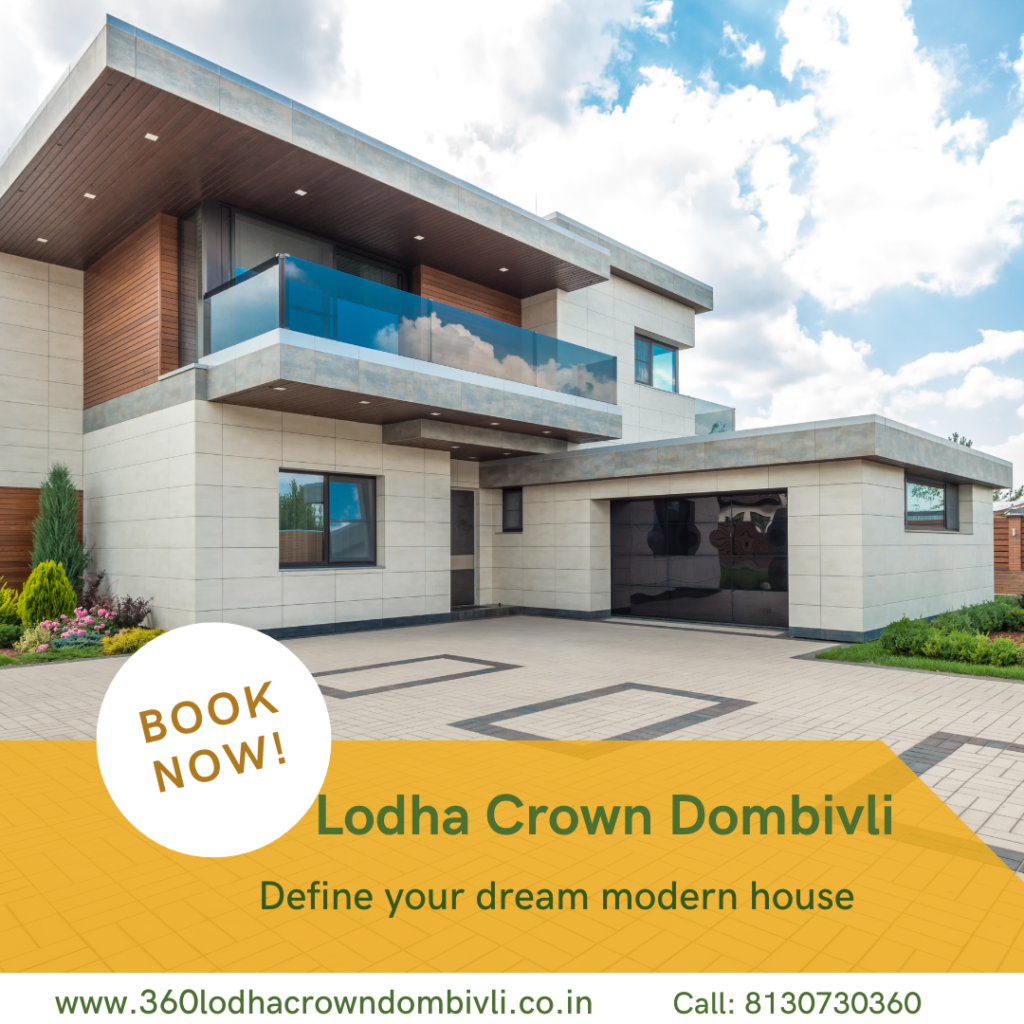 Seamless Connectivity:
Living in Mumbai, quick and efficient connectivity is a must, and Lodha Crown Dombivli delivers. With Dombivli station just 10 minutes away and Thane Station a mere 4 kilometers away, you can effortlessly access various parts of Mumbai. The upcoming metro station nearby will further enhance your access, making your daily commute smoother than ever. Say goodbye to long hours spent in traffic!
Amenities for a Lavish Lifestyle:
Lodha Crown Dombivli doesn't just offer homes; it provides a complete lifestyle package. The grand clubhouse with its party hall is perfect for hosting memorable gatherings, while the well-equipped gym ensures you can maintain your fitness regimen without leaving the community. The swimming pool, indoor games, and library offer endless entertainment options for individuals and families alike. The large garden area with a children's play zone is a great space for kids to explore and have fun, all within the safety of the community. You can even host grand outdoor parties in the open party lawn or enjoy a leisurely walk in the beautifully landscaped garden park.
Security and Comfort:
Your safety and comfort are non-negotiable at Lodha Crown Dombivli. The property features a robust 3-tier security system, supplemented by CCTV cameras that keep a watchful eye on the premises. Access to the community is controlled through smart card access and biometric scanners, ensuring that only authorized individuals enter. Additionally, 24*7 water supply and power backup for essentials mean you won't face any inconveniences due to disruptions.
Your Dream Home Awaits
Choose from ultra-spacious 2 BHK homes, thoughtfully designed to provide ample space and comfort for your family. Prices start at just ₹50.90 Lac*, offering you a blend of luxury and affordability. With healthcare, excellent connectivity, and world-class amenities, it's a choice that combines practicality and luxury.