Navi Mumbai's skyline just got a lot more luxurious, and it's all thanks to RahejaSouLuxe. Nestled within the expansive Raheja District township in Juinagar, SouLuxe isn't just a residential haven; it's an ode to elegance and opulence. Join us as we embark on a journey to explore this exquisite property, where each facet resonates with beauty and comfort, promising an unparalleled living experience.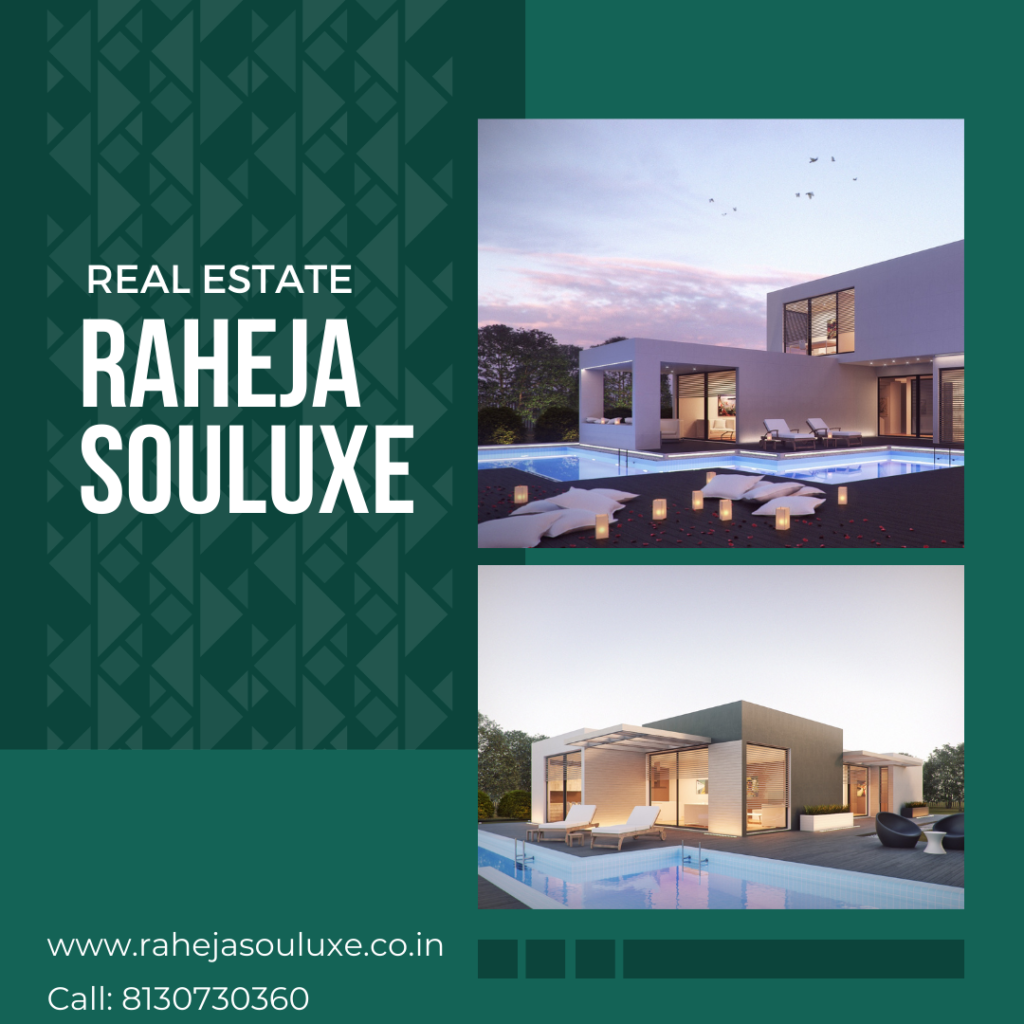 Opulent Residences
The property presents an array of meticulously crafted 2, 3, and 4 BHK residences that redefine modern living. Each living space is a masterpiece in itself, featuring sprawling decks that invite the outside in. These decks provide not only breathtaking vistas but also serve as an extension of your living space, perfect for hosting gatherings or simply relishing moments of solitude while embracing nature's beauty.
A Symphony of Amenities
Luxury living extends beyond the confines of your home. This exclusive haven is adorned with world-class amenities, ensuring that every aspect of your lifestyle is catered to. The state-of-the-art gymnasium is designed to motivate and elevate your fitness journey, while the game room offers a space for friendly competition and leisure. Dive into serenity at the magnificent pool or find inner peace in the tranquil yoga zone, both set amidst lush greenery that fosters relaxation and rejuvenation.
The Tapestry of Convenience
Juinagar, with its verdant vistas, provides convenient access to the finest in education, healthcare, and entertainment. The iconic D Y Patil Stadium hosts sporting events and cultural extravaganzas, ensuring you're always at the heart of the action. Apollo Hospital ensures top-tier healthcare services are readily available, bringing peace of mind to residents and their families.
Families with children will appreciate the proximity to renowned educational institutions like Ryan International School, which promises quality education for your little ones. And when it comes to indulging in retail therapy or savoring delectable cuisines, Inorbit Mall beckons as the ultimate destination.
Don't miss the chance to be a part of this exclusive community. Explore Raheja SouLuxe today, and discover a life where beauty and luxury intertwine seamlessly. Your dream home, a haven of elegance and serenity, awaits your arrival.